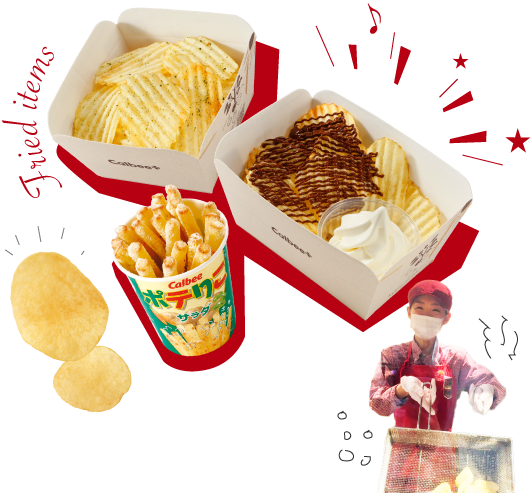 Calbee Plus is a shop of Calbee where you can try tasty and fun products, including freshly fried potato. The product line-up also includes other freshly fried food and products you cannot find anywhere else. Now open nation-wide!
揚げたてポテトチップスなど、"おいしい" "たのしい" を体感できる、カルビーのショップです。あつあつの揚げたて商品、ここでしか買えない商品を取り揃えています。全国各地で展開中!

We freshly prepare our fried snacks, such as potato chips and Poterico (a new snack derived from our popular item-Jagarico), a taste you can only experience in stores. Each shop offers a unique flavor only available in that shop.
あげたてポテトチップスやポテりこ(じゃがりこから生まれた新感覚スナック)など、お店でしか食べられない、作りたての味。お店によって限定の味があります。