CEO Message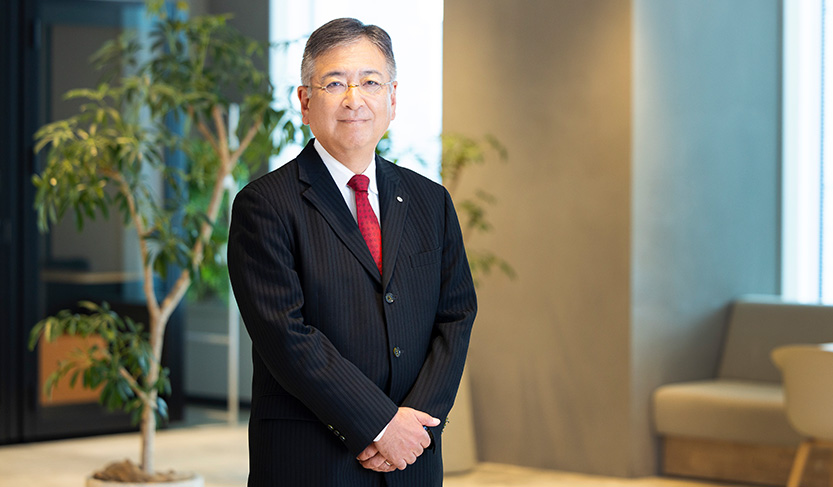 Becoming a company that creates future of food by harnessing nature's gifts
Calbee, Inc. was founded in 1949, and we celebrated our 70th anniversary in 2019. We have continued to develop a variety of products based on our founding spirit of "aiming to produce products that are useful for health, safe and inexpensive, and that make use of unused food resources." Since our founding, our mission has remained unchanged: Providing products that harness nature's gifts to contribution to healthy life styles.
We possess unprecedented management resources, such as our expertise in potato and other raw materials and processing technologies which harness natural raw materials, as well as an integrated value chain that encompasses product planning and development, procurements sales, and marketing. Through the collaboration of these management resources and the value chain, we have continued to create numerous hit, long-selling products and products that meet the diversifying customer needs.
We have recently formulated the Calbee Group long-term vision for 2030 "Next Calbee–Harvest the power of nature. Creating the future of food." We want to change from the Calbee Group of snack foods and Frugra to a company that exceed the expectations of all stakeholders by creating a future of food. We will further evolve the strengths and value chain we have cultivated over the years and pursue innovation and challenges, while maintaining our unchanging values since our founding.