External Evaluations
Inclusion in SRI indexes
MSCI Japan Empowering Women Index
MSCI chooses the most outstanding companies in the field of gender diversity for this index.
DisclaimerClose
THE INCLUSION OF CALBEE, INC. IN ANY MSCI INDEX, AND THE USE OF MSCI LOGOS, TRADEMARKS, SERVICE MARKS OR INDEX NAMES HEREIN, DO NOT CONSTITUTE A SPONSORSHIP, ENDORSEMENT OR PROMOTION OF CALBEE, INC. BY MSCI OR ANY OF ITS AFFILIATES. THE MSCI INDEXES ARE THE EXCLUSIVE PROPERTY OF MSCI. MSCI AND THE MSCI INDEX NAMES AND LOGOS ARE TRADEMARKS OR SERVICE MARKS OF MSCI OR ITS AFFILIATES.

Sompo Sustainability Index
Sompo Asset Management chooses companies for this index that are recognized as having outstanding performance in ESG (environment, society, governance) parameters.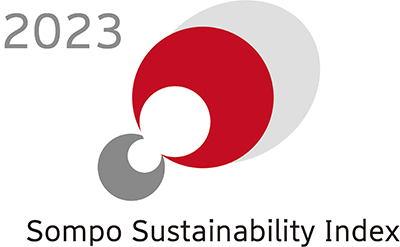 Evaluations
Co-generation Awards Chairman's Award (highest honor)
The Kiyohara Industrial Park Smart Energy Project, which Calbee is part of, won the Chairman's Award (highest honor) in the Industrial Use Category of the Cogeneration Awards 2020 organized by the Advanced Cogeneration and Energy Utilization Center Japan (ACEJ). In this project, supply infrastructure comprising the Kiyohara Smart Energy Center with its gas co-generation system, along with privately operated electric power lines and heat conduction pipes inside Kiyohara Industrial Park in Utsunomiya, Tochigi Prefecture, are shared by three companies (seven business sites) within the industrial park. This has achieved drastic energy savings and CO2 reduction that could not be possible with stand-alone business sites.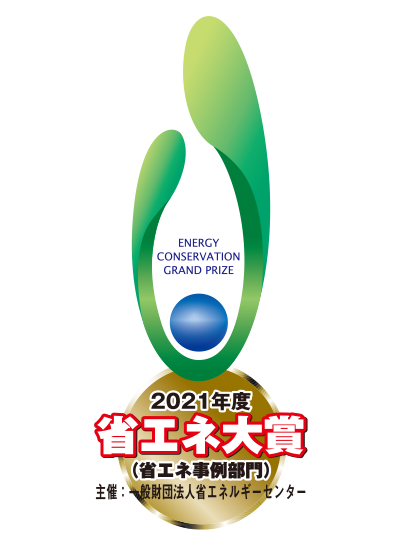 Health & Productivity Management Outstanding Organizations
Calbee was selected for inclusion in the Health & Productivity Management Outstanding Organizations 2021 (Large Corporate Division) White 500 for the second consecutive year. Calbee was recognized for efforts such as setting health management goals, thoroughly carrying out health checkups and stress checks, and taking measures for particular employee health-related issues, in addition to its Calbee New Workstyle initiative.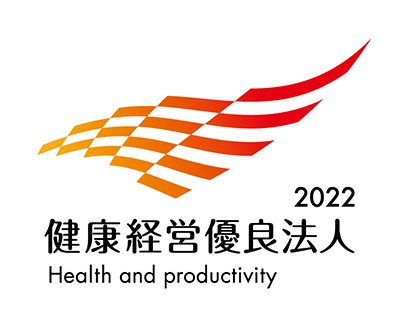 Semi-Nadeshiko
Calbee was selected jointly by the Ministry of Economy, Trade and Industry of Japan (METI) and the Tokyo Stock Exchange (TSE) as "Semi-Nadeshiko" which recognizes outstanding companies at promoting the advancement of women in the workplace. This recognized Calbee's active efforts in providing women with opportunities for success in the workplace, including developing work environments in which women are able to further their careers.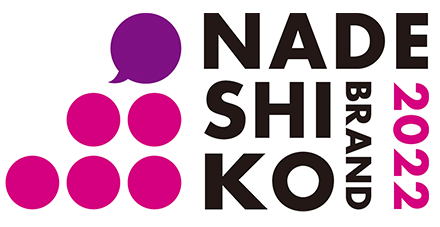 Nikkei Annual Report Awards 2020
The Calbee Group's integrated report Calbee Report 2020 received an Award for Excellence at the Nikkei Annual Report Awards 2020 organized by Nikkei Inc. The Nikkei Annual Report Awards has been organized by Nikkei every year since 1998, with the aim of further developing and disseminating annual reports published by Japanese companies The 2020 awards program had 132 participant companies from various industries. The grand prize was presented to one company, runner–up prizes to three companies, special awards to three companies, and awards for excellence to 14 companies.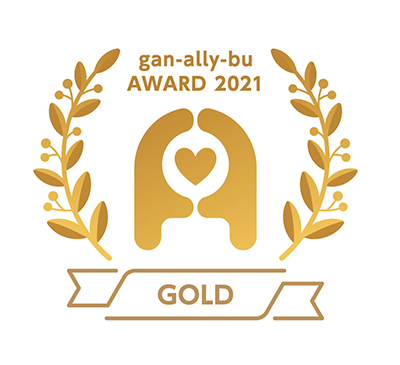 Keidanren Recommended In-house Newsletters: Planning Award
The Calbee Group's in-house newsletter Loop has received the Design Award in the Magazine & Newspaper Format In-house Newsletters category at the Japan Business Federation's Recommended In-house Newsletters review, organized by the Japan Business Federation Business Services Internal Publicity Center. This review system was launched in 1966 with the objective of promoting internal publicity activities that are truly useful to management Based on comprehensive evaluations of design, content and expressions, layout, and other parameters, awards are presented to outstanding publicity mediums once per year. This marked the first time that Calbee had received an award for magazine & newspaper format in-house publicity from this review.
Joint research for Frugra: Outstanding Presentation Award
Calbee launched a joint research project with Juntendo University in 2018 in which Frugra was scientifically proven useful for patients suffering from various illnesses. In November 2020, research from the Juntendo University Department of Nephrology on "Patients undergoing dialysis experiencing lower blood pressure and better bowel movements and intestinal environments by switching to Frugra for breakfast" was selected as an outstanding presentation at the 65th annual meeting of the Japanese Society for Dialysis Therapy.