Contributions through products
Response to health conscious and diversifying lifestyles
Looking at the business environment surrounding the Calbee Group, in Japan we are seeing diversifying lifestyles and eating habits among our customers due to changes in the social structure, including a declining population resulting from the country's low birthrate and an aging society, an increasing number of single-person households, the advancement of digital technology, and increased health awareness. The Calbee Group will harness the power of natural ingredients to support the diversifying lifestyles of our customers with nutritionally balanced, healthy products.
Targets (KPI) and Results
Targets and Progress
Amount of salt equivalent in products sold*1
Targets

FY2024/3

20%
reduction

(vs. FY2019/3)

Results

FY2021/3

5.4%
reduction

(vs. FY2019/3)
*1 Salt content of all products sold as a percentage of the total weight of products sold
Sales ratio of protein-rich products*2
*2 13% or more of total energy consumption accounts for protein
Priority Themes
Provision of health-conscious products
Reduce salt content of main products
Among diversifying eating habits, Calbee is focusing attention on salt content as a nutritional parameter to control in promoting healthy lifestyles. We set out to reduce the salt content in our main products so that our products could better contribute to the health of our customers. We updated our products by reducing the salt content of Potato Chips Lightly Salted in June 2019 by 5% from its previous level, and reducing the salt content of Kappa Ebisen in February 2020 by 30% from its previous level. We set out to reduce salt content in our products to keep them fun, flavorful, and healthy going forward.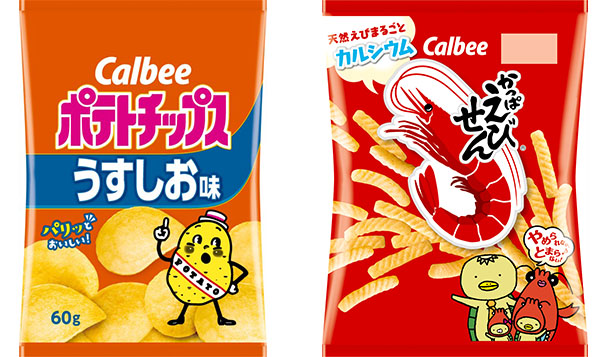 Potato Chips Lightly Salted, updated in 2019 (L)
Kappa Ebisen, updated in 2020 (R)
Release protein-rich products
At Calbee we are developing more products with balanced PFC—protein, fat, and carbohydrates. Among these, protein is the essential nutritional component for healthy lifestyles, but people tend not to consume enough of it. With that in mind, we released products such as fried fava bean snack Miino, as well as Granola Plus Protein. We will continue offering even more products with nutritional balance in our diverse product lineup.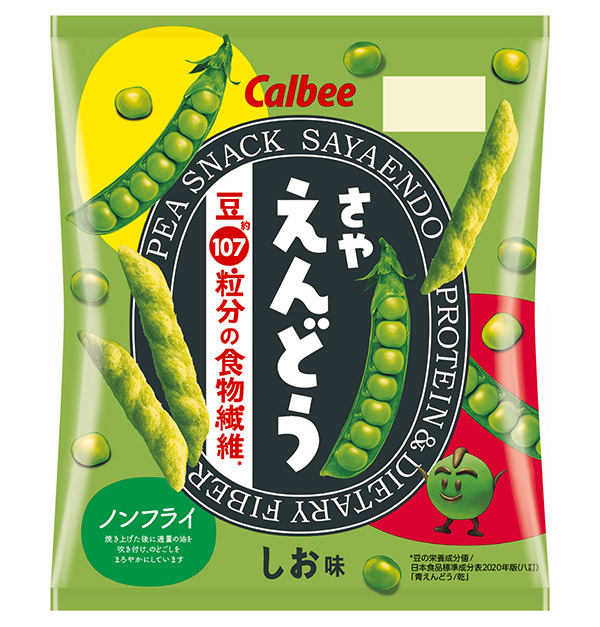 Miino (L) Granola Plus Protein (R)
Participation in Plant Based Lifestyle Lab
Plant Based Lifestyle Lab is a group that aims to promote health and help solve environmental and other social problems by evangelizing new lifestyles that incorporate plant-based food products. Established jointly by Pasona Group Inc., Kagome Co., Ltd., Fuji Oil Holdings Inc., and 12 other companies in March 2021. Calbee has also joined the group with the intention of exploring new fields related to well-being.
Product development through co-creation with customers
We consider listening to customer feedback to be an imperative process for developing products for their changing lifestyles. Calbee strives to develop even better products based on customer opinions received by our Customer Service Center. For Frugra (Calbee original fruits & granola) our customers' concerns about diabetes led to the release of Carbohydrate 25% Off Frugra.

Carbohydrate 25%Off Frugra, developed based on customer comments
Materiality
Contributions through products

Contributions through the supply chain

Contributions to the global environment and local communities

Establishment of management base