CEO Message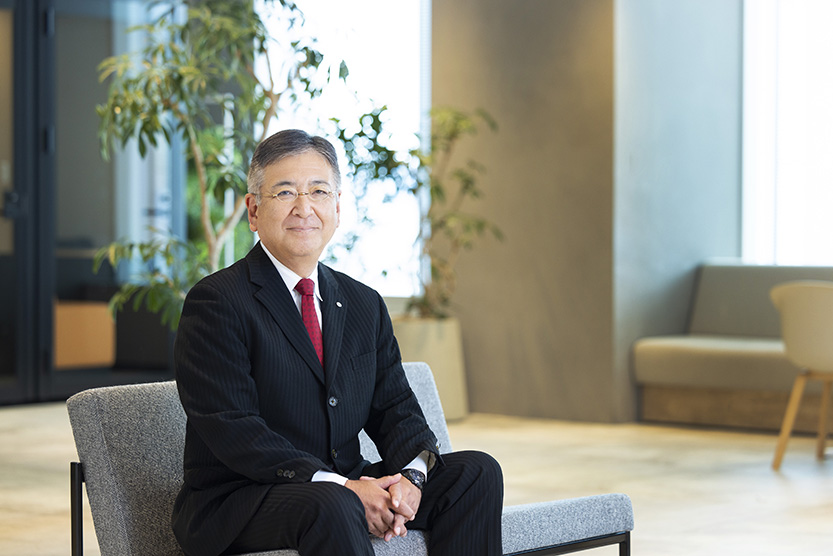 Helping build a sustainable planet and a new future for food
All of us in the Calbee Group are committed to harnessing nature's gifts, offering tasty and fun products, and contributing to healthy lifestyles. Indeed, that is our corporate philosophy.
At the same time, we recognize that many serious issues must be addressed today, beginning with the COVID-19 pandemic and its impact on people around the world. Supply chain workload and human rights issues must also be dealt with. Meanwhile, climate change and resource depletion remain as serious environmental problems despite global efforts to tackle them, progress made in recycling, and growing public awareness of sustainability.
We are working to help find solutions to these issues together with the Calbee Group's stakeholders, including suppliers, business partners, and the communities it serves.
For example, the Group is using RSPO-certified palm oil and switching to environmentally friendly packaging in its efforts to responsibly use food resources and raw materials across the supply chain. Furthermore, the Group will continue taking steps to reduce its greenhouse gas emissions going forward.
We believe that such initiatives and solutions will contribute to both sustainability and the growth of the Calbee Group. From that perspective, we have formulated a long-term vision extending to 2030, under which the Group will aim to expand its businesses worldwide and broaden its lineups of food products. In that process, we will continue striving to help build a sustainable planet while maintaining a stable supply of food products.
Shuji Ito
President & CEO